Lawyers for man shot by British Army condemn 'attempted political intervention'
---

---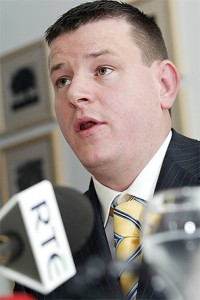 Lawyers representing the family of a man shot dead by the British Army in 1974 have condemned an "attempted political intervention" by the prime minister.
Former soldier Dennis Hutchings will go on trial next month in connection with the shooting of 27-year-old John Patrick Cunningham in Co Tyrone on 15 June 1974.
Mr Hutchings was charged with attempted murder and attempted grievous bodily harm with intent in 2015 after prosecutors reviewed the case and concluded there was "a reasonable prospect of conviction".
The prosecution was raised in Westminster during Prime Minister's Questions yesterday by Conservative MP Jack Lopresti, who suggested the trial should not go ahead because Mr Hutchings was previously told in 1974 and 2011 that he would not be prosecuted.
In his response, Prime Minister Boris Johnson said: "It is to rectify matters such as the one to which my honourable friend draws the House's attention that this government are finally bringing in a law to prevent the vexatious prosecution of our hard-working, hard-serving veterans when no new evidence has been produced."
KRW LAW LLP said it has had to make representations to the relevant law officers in Northern Ireland to ensure that due process, the integrity of the rule of law and the sanctity of the independence of the criminal justice system are preserved in this matter.
Niall Murphy, solicitor advocate and partner at KRW LAW, said: "We will not hesitate to refer this intervention back to the court. The independence of the judicial process is sacrosanct. We will not tolerate attempted political intervention of this kind."