Leading lawyers and judges enjoy special screening of RBG biopic
---

---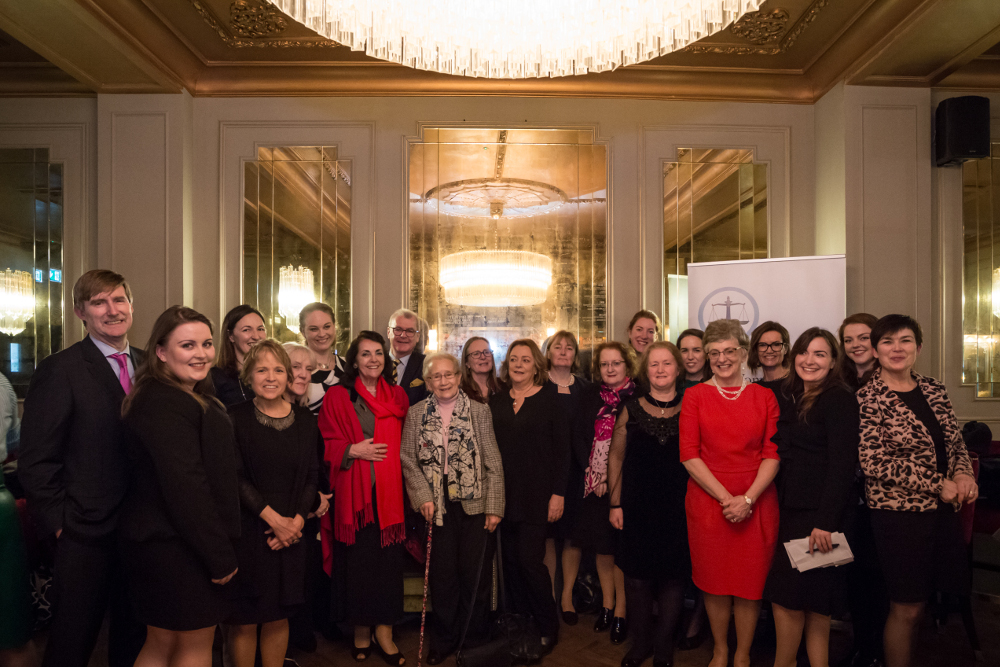 Leading solicitors, barristers and judges enjoyed a special Dublin screening of On the Basis of Sex, a drama about the life of US Supreme Court Justice Ruth Bader Ginsburg, this week.
The Irish Women Lawyers' Association (IWLA) kicked off celebrations for International Women's Day 2019 by hosting a special screening of the film, which stars Felicity Jones as a young RBG, in the Stella Theatre, preceded by a cocktail party in the Stella Cocktail Club.
Ms Justice Catherine McGuinness, former Supreme Court judge, introduced the evening, reflecting on her own meeting with Ms Bader Ginsburg in Galway some years ago.
Meanwhile, solicitor Maeve Delargy, associate at Arthur Cox and chairperson of the IWLA, reflected on the #BalanceforBetter theme for this year's International Women's Day.
She told the event: "A more balanced world [would] benefit all women, those who choose to work inside the home and those who choose to work outside it; benefit all women and all men who don't fit the traditional stereotypes; and benefit everyone who appreciate diversity of thought and the solutions that can create."
Guests at the event included Ms Justice Marie Baker of the Court of Appeal, as well as High Court judges Ms Justice Úna Ní Raifeartaigh, Ms Justice Teresa Pilkington, Mr Justice Seamus Noonan and Ms Justice Caroline Costello.
The Chief State Solicitor, Maria Browne, the State Coroner, Myra Cullinane, the DPP, Claire Loftus, Circuit Court Judge Pauline Codd and District Court judges Judge Anne Watkins and Judge Patricia McNamara also attended, as did Children's Minister Dr Katherine Zappone.
The IWLA was particularly pleased to welcome Patrick Dorgan, president of the Law Society, and Ken Murphy, director-general of the Law Society, to the event in a show of the Law Society's support for the association.