Legal practitioners invited to take part in survey on workplace dispute resolution services
---

---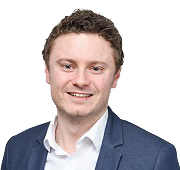 A law lecturer has launched a survey seeking the views of legal practitioners and user representatives in employment law and industrial relations on workplace dispute resolution services in Ireland.
Dr Brian Barry, lecturer at TU Dublin, previously conducted surveys on the subject in 2011 and 2016.
Four years on from the introduction of the Workplace Relations Act 2015, the survey seeks the community's expert views on how dispute resolution services at the Workplace Relations Commission and Labour Court are operating.
The results of the survey will be circulated to the relevant services and presented as part of a one-day international conference, the Irish European Law Forum at UCD Sutherland School of Law, on Friday 6 December 2019.
The two previous surveys and conferences in UCD have proven to be an important forum for stakeholders in the workplace dispute resolution system, directly leading to changes and improvements to how services operate.
The survey, available here, is for legal practitioners and other user representatives who have at least two years' significant and regular professional experience of representing clients in disputes before the Workplace Relations Commission and/or the Labour Court.