Legal tech sister company to Leman Solicitors launches in Dublin
---

---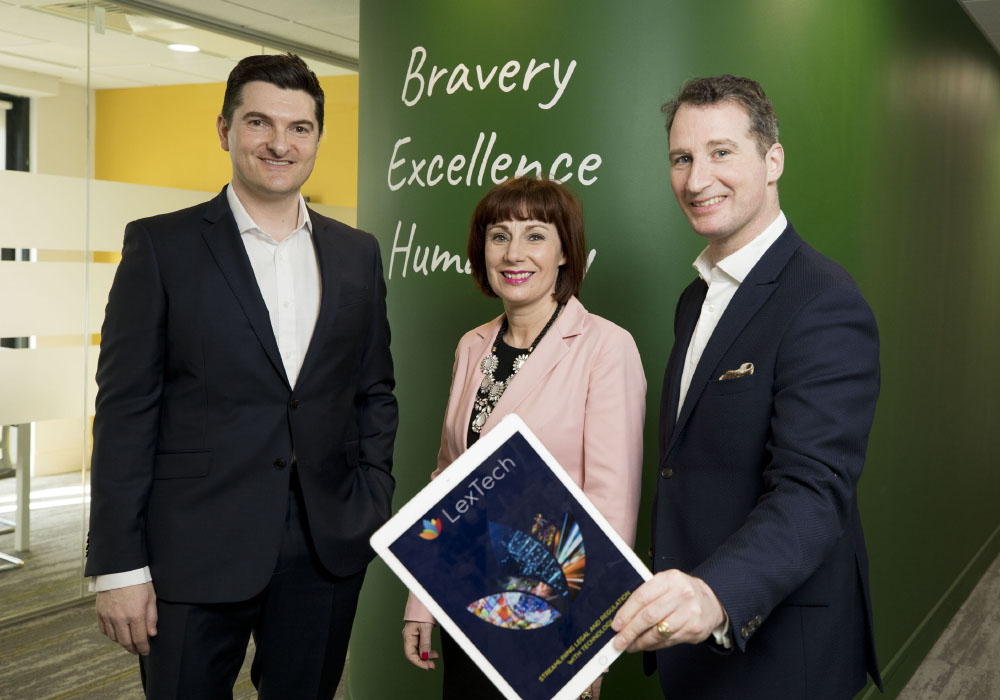 A new legal technology company set up as a sister company to Leman Solicitors has been launched in Dublin.
LexTech aims to streamline legal and regulatory administration in businesses through digitisation, automation and data capture, as well as delivering bespoke risk and contract management solutions to business clients.
Solicitor and Government minister Josepha Madigan attended the new company's launch event on Friday.
Karl Manweiler, co-founder and managing director of LexTech, said: "Businesses operate in an increasingly regulated environment. GDPR, AML, health and safety, environmental, insurance and financial laws and regulations infiltrate all our businesses. While necessary, it impacts negatively on creativity, productivity and efficiency. We have the technology solutions to accelerate compliance and make businesses more efficient."
Larry Fenelon, co-founder of LexTech and partner at Leman Solicitors, said: "LexTech is the first legal technology business developing technology tools to help businesses manage their legal processes as well as driving digitisation, automation and data capture in law.
"At least 40 per cent of existing legal jobs are now vulnerable to automation. Lawyers will be displaced by LexTech services as the work we do merges legal and technology skillsets. We are filling the gap here in areas like contract management, incident reporting apps, live business insight reporting and e-conveyancing."
Mr Fenelon added: "We are excited about our new technology offering and truly believe this is the future of law."
Ms Madigan said: "The government is keenly aware of the threat and opportunity presented by automation. This is a first-hand example of that threat and opportunity being embraced by LexTech and Leman. Job displacements through automation is real but so are the jobs of the future.
"LexTech is the first legal technology provider in Ireland that is delivering real preventative law and risk management solutions through technology. I am delighted to join and support the LexTech team this morning for their launch."