Leman Solicitors and Mason Hayes & Curran shortlisted for environmental awards
---

---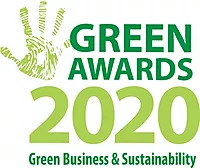 Law firms Leman Solicitors and Mason Hayes & Curran (MHC) have been named as finalists at the Green Awards 2020.
The awards, now in their 12th year, recognise the contribution and commitment of businesses to a greener future.
Leman Solicitors has been shortlisted in the "Green Small Organisation of the Year" category, while MHC is competing in the "Green Professional Services Award" category.
A spokesperson for Leman told Irish Legal News: "As Leman prides itself on being a green and paperless office, we were thrilled to be shortlisted among many other great companies for Green Small Organisation of the Year."
The winners will be named at a black-tie ceremony in Dublin next month.