Lockdown recommendations: The Mirror and the Light
---
---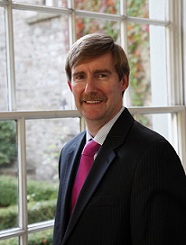 In the latest of a series of recommendations for lawyers staving off boredom in lockdown, the Law Society of Ireland's director general Ken Murphy recommends Hilary Mantel's latest.

My big (800-plus page) recent read has been Hilary Mantel's The Mirror and The Light – the glorious completion of her triumphant trilogy preceded by Wolf Hall and Bring up the Bodies.
It's a highly intelligent psychological exploration of the political intrigues and moral complexities of Henry VIII's court and love-life as viewed through the eyes of Thomas Cromwell – who performed many invaluable roles for the King including hiring and firing his wives.
Cromwell is viewed by himself and others as 'a lawyer', among his many other talents, and I believe the lawyers with whom I have discussed this masterpiece, including a Supreme Court judge, would recommend it as highly as I do.
This trilogy was described by the Guardian's reviewer as "the greatest English novels of this century". I concur.