Lord Chief Justice hits out at 'shocking' delay to redress for victims of historical institutional abuse
---

---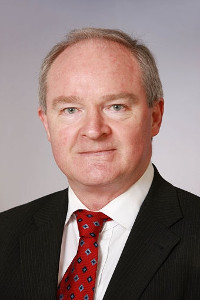 The Lord Chief Justice of Northern Ireland, Sir Declan Morgan, has hit out at the "shocking" lack of progress on redress for victims of historical institutional abuse.
The late Sir Anthony Hart chaired an inquiry which recommended, in its 2017 final report, that victims should receive compensation.
However, the collapse of devolution and now the prorogation of Westminster have held up legislation to establish the scheme.
Sir Declan said it was "shocking" that victims are still awaiting action and it "epitomises how the lack of an assembly impacts negatively on the lives of Northern Ireland's citizens".
He said that Sir Anthony had expressed "profound disappointment" in the lack of progress before he passed away in July.
Sir Declan appealed to the UK government to "drive forward the necessary legislation as soon as possible, so that Sir Anthony's work is fulfilled and the victims are given the redress that is so long overdue"