Lower-value intellectual property claims can now be brought in District and Circuit Courts
---

---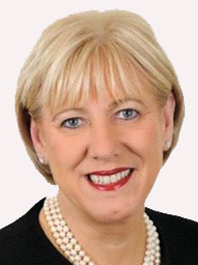 Copyright law reforms allowing owners of intellectual property to pursue lower-value IP infringement claims in the District and Circuit Courts have come into effect as of yesterday.
The Copyright and Other Intellectual Property Law Provisions Act 2019 aims to modernise the copyright regime in Ireland by making better provision for copyright and other IP protection in the digital era and to enable rightholders to better enforce their IP rights in the courts.
The law was brought forward in response to the 2013 report Modernising Copyright, produced by the independent three-person Copyright Review Committee appointed in 2011.
Its other provisions include making it easier for researchers to use text and data mining tools by expanding the current exceptions.
The Patents Office has also been renamed to the Intellectual Property Office of Ireland (IPOI) under the law, to better reflect its role and bring it in line with the standard naming convention for such offices across the European Union.
Business Minister Heather Humphreys said: "This important piece of legislation marks the conclusion of a process of modernising copyright legislation, which was initiated in 2011."
Minister John Halligan added: "As minister with responsibility for Ireland's intellectual property regulatory regime, I was happy to play an integral part in bringing this legislation through the Houses of the Oireachtas.
"The provisions contained in the Act will be of particular interest to those engaged in scientific and other research, those involved in education and training and will enhance Ireland's reputation for the protection of intellectual property."