Major cross-border conference on organised crime comes to a close
---

---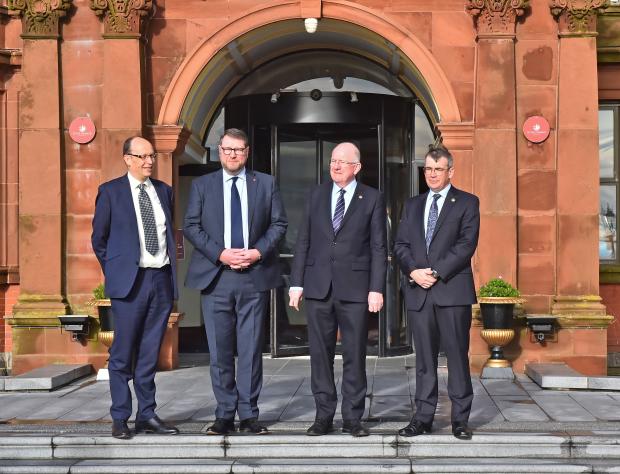 A major cross-border conference on tackling organised crime, bringing together government representatives and agencies north and south, has come to a close.
The "Shared Problems, Shared Solutions" conference was the 16th conference hosted by the respective Departments of Justice north and south of the border.
The conference agenda included topics such as human trafficking, modern slavery and VAT fraud.
Participants included representatives from government departments, the PSNI, An Garda Siochána, the Criminal Assets Bureau, the National Crime Agency, HM Revenue and Customs and Revenue Commissioners.
Peter May, permanent secretary of Northern Ireland's Department of Justice, said: "Against a backdrop of rapid change, new technologies and the spread of globalisation, this conference provides an important space for law enforcement and government on the island of Ireland to explore how best to enhance and strengthen the ways in which we work collaboratively."
Justice Minister Charlie Flanagan added: "This conference provides a timely and important forum for key stakeholders on both sides of the border to work together, exchange information and ultimately ensure that we effectively protect the safety of the people on this island."