Margaret Kelly to be nominated as next Public Services Ombudsman
---

---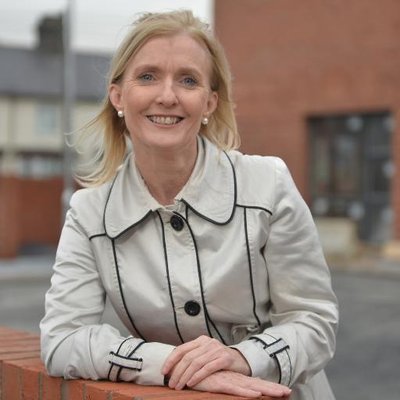 MLAs will be asked to nominate Margaret Kelly for appointment as the new Northern Ireland Public Services Ombudsman.
Ms Kelly has been identified by Stormont's corporate body, the Northern Ireland Assembly Commission, for nomination by the Assembly.
As part of the role, Ms Kelly will also be the Northern Ireland Judicial Appointments Ombudsman and Local Government Commissioner for Standards.
She is currently the director of MENCAP Northern Ireland and has spent more than 25 years working in the voluntary and community sector.
Alex Maskey, Assembly speaker and chair of the Assembly Commission, said: "I am delighted that the Assembly Commission has identified a candidate for nomination as the new Public Services Ombudsman. The Commission has recently concluded the recruitment process for this high profile post which plays a crucial role in our society
"Margaret Kelly has a long track record in the voluntary and community sector in posts where she has significant experience of dealing with public services and working with those who deliver them. This will leave her well placed to serve as Ombudsman with its responsibility for investigating complaints where it is believed that public bodies may not have delivered their services properly.
"Good governance and oversight are important in enabling us all to be confident that our public bodies are carrying their functions in a fair and transparent manner."