Mason Hayes & Curran offers Paris studio to lucky Irish artist
---

---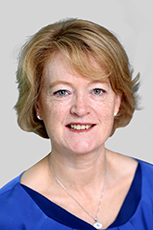 Mason Hayes & Curran LLP has announced its support for the 2020 RDS Visual Art Awards, one of the most important platforms for visual art graduates in Ireland with a prize fund of €32,500.
Now in its fourth year, the RDS Mason Hayes & Curran LLP Centre Culturel Irlandais Residency Award gives the winner full-time access to a room and studio space for three months in the Centre Culturel Irlandais in the heart of Paris.
Given the current situation with the COVID-19 pandemic, the physical exhibition will not take place in 2020 and the deadline for submissions has been extended to 8 October 2020.
Christine O'Donovan, MHC chairperson, said: "Mason Hayes & Curran LLP is very pleased to continue our support in 2020 for the RDS Visual Art Awards for graduating students from Irish art colleges.
"We primarily support artists based in Ireland, through commissions, hosting exhibitions and purchasing work for our collection and we are the proud custodians of one of the most important private corporate collections of contemporary art.
"The RDS Mason Hayes & Curran LLP Centre Culturel Irlandais Residency Award provides the winner with a wonderful opportunity to further their professional development and we hope this award will act as a springboard for an emerging artist at the early formative stage in their career."