Matheson to partner with American Chamber of Commerce on 2019 conference
---

---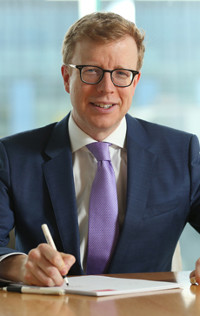 Matheson has announced it is partnering with the American Chamber of Commerce Ireland for their 2019 Transatlantic Conference.
The conference is Ireland's leading business event focused on the US-Ireland relationship, bringing together US companies investing in Ireland and Irish companies investing in the US, as well as senior academics and government officials.
Next year's conference, at Croke Park on 7 March 2019, will focus on the dominant themes and key emerging trends in the transatlantic economy as well as the future of the business relationship between the US and Ireland.
Keynote speakers and panellists will include Gareth Lambe, head of Facebook Ireland; Martin Shanahan, CEO of IDA Ireland; and the Irish ambassador to the US, H.E. Daniel Mulhall.
Robert O'Shea, partner and head of the corporate department at Matheson, said: "We are delighted to partner with the American Chamber of Commerce in supporting the 2019 Transatlantic Conference. The US-Irish economic relationship has always been important to Ireland and to the US.
"The impact of FDI in Ireland is clearly significant and today nearly a quarter of a million people are directly and indirectly employed by foreign companies engaged across the country. Ireland is an open competitive economy and this conference allows both Irish companies wishing to trade with the US and US companies wanting to establish in Ireland an opportunity to network and discuss the emerging trends at a macro and micro level. With Brexit due to take place in 2019 and amid broader global challenges and opportunities, the conference is particularly timely for the US and Ireland."
He added: "At Matheson, we monitor trends in both economies for our clients to assist firms doing business in and through Ireland.
"We recently announced the opening of our new Cork office to service both FDI and indigenous clients, and this follows the opening our new office in San Francisco last year reflecting our continued development and expansion across our key markets and industry sectors.
"Today, we represent over half of the world's 50 largest banks, seven of the world's 10 largest asset managers, seven of the top 10 global technology brands and we have advised the majority of the Fortune 100, and this event will enable us to contribute to the ongoing transatlantic conversation while also bringing key insights to our clients."