McCann FitzGerald's Karyn Harty appointed to Royal College of Physicians of Ireland Council
---

---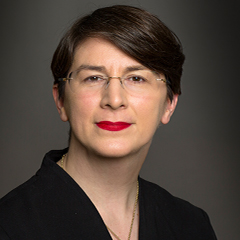 Karyn Harty, partner at McCann FitzGerald, has been appointed as a lay member to the governing body of the Royal College of Physicians of Ireland (RCPI).
The Council sets the RCPI's mission, vision and strategic direction and approves general policies. It also ensures the accountability of the RCPI by monitoring and supporting the implementation of policies, directives and general functions.
Ms Harty told Irish Legal News: "It's an honour and a privilege to have been appointed as a lay member of the Council of the RCPI and I am looking forward to supporting the work of the Council in the coming years."
A partner at McCann FitzGerald since 2005, she specialises in commercial disputes and is a frequent adviser to commercial and semi-state organisations, working closely with executive and non-executive directors in the context of litigation, investigations and regulatory proceedings.