Michael Farrell elected as first vice-chair of European anti-racism body
---

---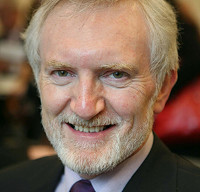 Irish lawyer Michael Farrell has been elected as first vice-chair of the European Commission against Racism and Intolerance (ECRI).
Mr Farrell has represented Ireland on the Council of Europe's anti-racism monitoring body since 2011 and has been a member of its executive bureau for the last two years.
As part of ECRI, independent experts from each of the Council of Europe's 47 member states monitor racism, discrimination, xenophobia, antisemitism and intolerance in Europe and issue reports and recommendations every five years.
The body published its fifth report on Ireland last year, commenting, among other things, on the treatment of Travellers, asylum seekers and migrants, and will review the Government's action on some of its recommendations in 2021.
ECRI also draws up general policy recommendations and standards for protecting and integrating minorities and opposing prejudice. It recently published key guides on resisting hate speech and on minimum standards for equality bodies, and is planning to produce a general policy recommendation on LGBTI rights.