Ministers were not told that sitting judges applied for Supreme Court vacancy
---

---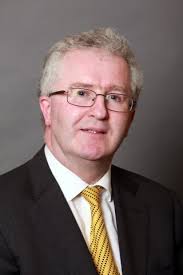 Government ministers were not told that a number of sitting senior judges had expressed interest in the vacancy on the Supreme Court before agreeing to appoint Mr Justice Séamus Woulfe, it has emerged.
According to The Irish Times, at least three judges applied for the position, but ministers were only informed of the single application through the Judicial Appointments Advisory Board (JAAB).
Mr Justice Woulfe, as the outgoing attorney general, was able to apply through the JAAB but sitting judges cannot. Ministers have wide discretion to appoint anyone of their choice to the bench.
A spokesperson for Justice Minister Helen McEntee told The Irish Times: "As is standard practice with judicial appointments, the Minister for Justice, having considered expressions of interest from serving members of the judiciary; other judges eligible for the position; and the recommendation of JAAB, then recommended a name to Cabinet in line with the recommendation of JAAB.
"The Minister brought a memorandum for the Government's consideration to Cabinet on July 15th last. The Government decided to nominate Séamus Woulfe for appointment by the President to the Supreme Court."