Ministry of Defence to investigate new laws to protect soldiers from prosecution
---

---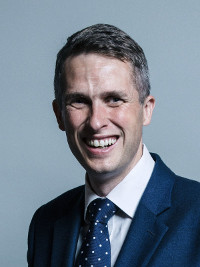 The Ministry of Defence has set up a legal unit to consider new legislation to protect former British soldiers from prosecution.
Defence Secretary Gavin Williamson, announcing the move, said it was aimed at helping to protect soldiers who served in Northern Ireland and Iraq from a "witch-hunt".
The new unit is expected to examine the possibility of strengthening the presumption of innocence for former soldiers and raising the legal threshold for prosecution, but not the introduction of a new statute of limitations.
Mr Williamson said some of the measures to be examined by the unit "will require legislation" to implement.

He added: "We think we are very close to landing a position where we can make those important steps forward in terms of finding a solution and making sure former and serving personnel will not go through the strain, the worry and the trauma of fearing a knock on their door."