Mr Justice Garrett Sheehan to chair SIPO
---

---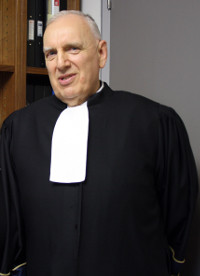 Retired judge Mr Justice Garrett Sheehan has been nominated for appointment as chair of the Standards In Public Office Commission (SIPO).
Mr Justice Sheehan was appointed to the High Court in 2007 and elevated to the new Court of Appeal in 2014, before retiring in 2017.
Under the Standards in Public Office Act 2001, the commission must be chaired by a current or former judge of either Supreme Court or the High Court.
Mr Justice Daniel O'Keeffe, a retired High Court judge, served as chair from 2014 to 2020.
Taoiseach Micheál Martin yesterday told the Dáil that Mr Justice Sheehan would "bring experience and skills which will benefit the operation of the commission".