Mr Justice Humphreys to discuss legal questions around Irish unity in Dublin
---

---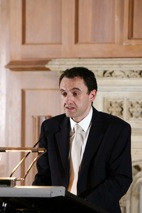 Mr Justice Richard Humphreys will discuss legal questions arising from the debate on Irish unity with a prominent Belfast legal academic next week.
The event, headlined "A Constitutional Conversation about the Future of our Shared Island", will see the High Court judge discuss the topic with Colin Harvey, professor of human rights law at Queen's University Belfast (QUB).
The free event will take place in the Law School Extension at Trinity College Dublin next Wednesday 20 March, 4-6pm.
Professor Harvey told Irish Legal News: "The debate on Irish unity has gained considerable momentum, as a result of Brexit in particular. I hope this event will be an opportunity to tease out some of the neglected legal questions surrounding the process and substance of this constitutional conversation.
"As more people talk about the urgent need for preparation and planning, hopefully this conversation will encourage others to join the discussion about the constitutional future of our shared island."