Mr Justice Twomey appointed Hibernian Law Journal's judge-in-residence
---

---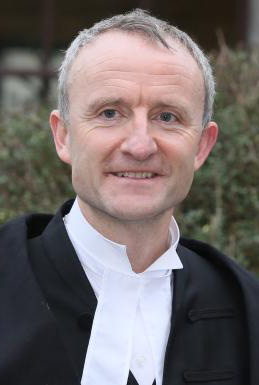 Mr Justice Michael Twomey has accepted an invitation to act as judge-in-residence of the Hibernian Law Journal, succeeding Mr Justice Max Barrett.
Mr Justice Twomey, who prior to his appointment to the High Court in 2016 practised as a solicitor, will serve in the role for two years.
The role, first occupied by Mr Justice Michael Peart, has evolved to include acting as an advisor to the editor-in-chief, chairing the Journal's annual lecture, and writing a foreword for its annual volume.
Ciarán Donohue, editor-in-chief of the Hibernian Law Journal, said: "We are honoured that someone of the calibre and experience of Mr Justice Twomey has accepted our invitation to act as judge-in-residence of the Journal.
"We have no doubt that he will be a valuable source of guidance and wisdom for the editorial board going forward, and that he will add immeasurably to the quality of forthcoming volumes of the Journal."
Mr Justice Twomey was educated at University College Cork and at University College Dublin, where he was awarded his PhD.
He is known for his authorship of many legal publications and articles relating to company and business law and principally for his authorship of Partnership Law, first published in 2000.
The judge was previously a visiting researcher to Harvard Law School, a legal adviser to the European Commission on international IP law, and lectured in law at Trinity College Dublin and at the Law Society of Ireland.