Mr Justice Woulfe's future to be decided by Oireachtas
---

---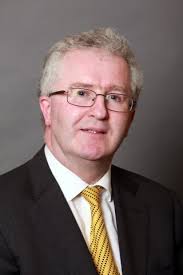 Mr Justice Séamus Woulfe's future on the Supreme Court bench is likely to be decided by the Oireachtas following the publication of letters showing the Chief Justice wants him to resign, experts have said.
The release of the letters "has now moved the debate on the future of the judge into the political arena", Dr Laura Cahillane, a constitutional law lecturer at the University of Limerick, told Irish Legal News.
Chief Justice Frank Clarke wrote to Mr Justice Woulfe last Thursday, following the earlier cancellation of a planned meeting between the pair to discuss the Denham report into Mr Justice Woulfe's controversial attendance at a golf dinner.
Former chief justice Susan Denham had found that Mr Justice Woulfe had failed to consider "the advisability of the attendance by a member of the Supreme Court at a celebratory dinner, in a hotel in a public place, at a time of pandemic" but said his resignation from the bench over the matter would be "unjust and disproportionate".
However, the Chief Justice told Mr Justice Woulfe that "further serious issues now arise out of both aspects of the transcripts of your interview with Ms Justice Denham and elements of the correspondence between us since the delivery of her report".
He said the public backlash to the transcripts "has, in my judgment, caused even greater damage to the judiciary than did your attendance at the Clifden event".
In his response, Mr Justice Woulfe said he had "come to the conclusion that I should not resign" and criticised the Chief Justice's decision to publish the transcripts and this correspondence.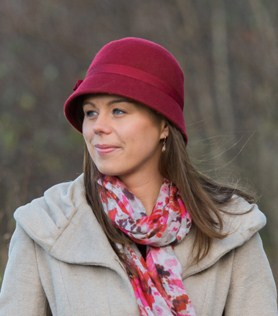 Dr Cahillane, whose research interests including constitutional law and judicial politics, told Irish Legal News that Mr Justice Woulfe's future on the bench would now become a political issue.
She said: "At the beginning of this affair, members of the Oireachtas shrugged off responsibility saying that this was a matter for the judiciary to decide amongst themselves and that they couldn't comment because of separation of powers concerns. However, the Constitution specifically allocates the job of removing a judge to the Oireachtas – under Article 35.4.1 this can only be done for stated misbehaviour or incapacity.
"The difficulty now for the political branches is whether Judge Woulfe's conduct constitutes 'stated misbehaviour' and the problem is that we do not have any definition for this concept in law.
"International jurisdictions which use similar language have interpreted this in different ways, some use the idea of fitness in office asking whether a judge could reasonably continue to exercise the office, others ask whether the behaviour has brought the administration of justice into disrepute.
"Either way, you could make the argument that the cumulative effect of Judge Woulfe's conduct could come within that meaning but you could also argue that the Constitutional standard expected a more serious form of misconduct."
Dr Cahillane added: "There are some interesting political decisions yet to be made on this."