Ms Justice Geoghegan issues stark warning over court resources on retirement
---

---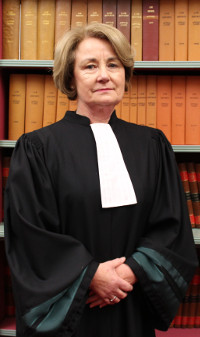 Ms Justice Mary Finlay Geoghegan issued a stark warning about the need for more resources in the Irish courts as she marked her retirement from the bench at a special court sitting yesterday.
The Supreme Court judge, responding to tributes from across the legal profession, said there is a "real risk" that the courts will be able to administer justice at the level necessary under the Constitution and European Convention on Human Rights (ECHR), The Irish Times reports.
Ms Justice Geoghegan added that the Government's plans to make Ireland a post-Brexit centre for international legal services would rely on further investment, including an increase in the number of judges.
She added that she hoped a new judicial appointments system – the matter of considerable controversy among judges – would not deter high-calibre candidates from seeking appointment to the bench.
Ms Justice Geoghegan, who hails from a family of prominent lawyers and judges, is retiring ahead of her 70th birthday later this year.
Her late father Thomas Finlay was a former Chief Justice of Ireland, and her uncle, husband and father-in-law also served as judges of the Supreme Court.
Ms Justice Geoghegan was admitted as a solicitor in 1973, called to the Bar in 1980 and to the Inner Bar in 1988. She was appointed to the High Court in 2002 before being appointed to the Court of Appeal on its creation in 2014, and then elevated to the Supreme Court in 2017.