New Centre for Environmental Justice aims to protect communities from climate change
---

---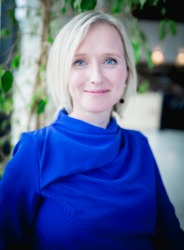 A new Centre for Environmental Justice aimed at protecting communities from disadvantage as a result of climate change has been launched by Community Law & Mediation (CLM).
Mary Robinson, former Irish president and adjunct professor for climate justice at Trinity College Dublin, welcomed the "timely" new initiative at a virtual launch event attended by over 300 people this morning.
Congratulating CLM for "once again being ahead of the field", Mrs Robinson said "top-down" solutions alone would not "address the threat of the climate crisis or achieve sustainable development top-down alone".
"We do need the right policies and the funding to be aligned with staying below 1.5°C of warming in the future, but we also need bottom-up, community-based approaches," she said. "Tackling environmental justice at a local level … is the best way to try to reduce inequalities."
Rebecca Keatinge, former managing solicitor at Mercy Law Resource Centre, joined CLM last month as its first environmental justice solicitor and will play a key role in the new centre.
The centre aims to respond to challenges faced by communities experiencing disadvantage, which stem directly from environmental issues associated with climate change such as flooding and pollution.
Its work will focus on ensuring that climate change and environmental harms do not result in greater social injustice or increased inequality, and that climate action measures and environmental policies are informed by the need to protect and enhance fairness and equality.
In the initial months, a key focus of the centre will be on capacity-building in the community, through collaborations with the Irish Local Development Network, An Taisce and other organisations.
The centre will also seek to advance legislative and policy change through strategic casework and law reform submissions. A free legal advice clinic for individual and community queries also commences this month.
Rose Wall, CEO of CLM, said: "The climate crisis is not just an environmental one – it is a health crisis, a housing crisis, a jobs crisis, a debt crisis and ultimately a human crisis – a crisis that is not being and will not be borne equally by all.
"Environmental justice ensures that marginalised groups are not disproportionately impacted by climate change or other environmental harms, and that the State's response to environmental challenges is informed by the principles of inclusivity and fairness."
She added: "In our community law centres in Dublin and Limerick, we have seen how climate change interacts with the issues experienced by the communities we work with, including energy poverty, housing, employment and health.
"We are already working with communities affected by issues linked to environmental justice, including flooding, health concerns related to poor air quality, and poor housing conditions.
"We are delighted to be joined by Mary Robinson to launch the Centre for Environmental Justice today. As we have seen through the Covid-19 crisis, social solidarity and cohesion are critical to effective national action and societal change.
"We must act now to protect our environment and our communities from climate change, but this effort must be done in a way that does not exacerbate existing inequalities."