New Northern Ireland Secretary pressed on historical institutional abuse compensation
---

---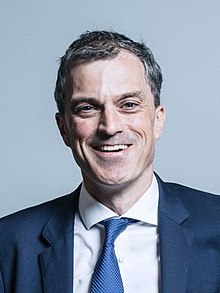 The new Northern Ireland Secretary, Julian Smith, has been urged to introduce legislation to compensate victims of historical institutional abuse.
The UK Government recently said legislation to implement the recommendations of Sir Anthony Hart's 2017 report would not be introduced until after the summer break.
The retired High Court judge, who recently passed away, was appointed to chair the inquiry in 2013 and issued his final report in 2017, but no progress has been made on implementing his recommendations since the collapse of the Northern Ireland Assembly.
In an open letter, the leaders of six political parties, as well as former Justice Minister Claire Sugden, told Mr Smith to "bring forward the legislation, at the earliest possible opportunity, in order to alleviate the concerns of the victims and survivors that there will be further delays".
The DUP, Sinn Féin, UUP, SDLP, Alliance Party, Green Party and Ms Sugden said they supported the draft legislation as amended by the interim advocate.