NUI Galway School of Law welcomes four new adjunct professors
---

---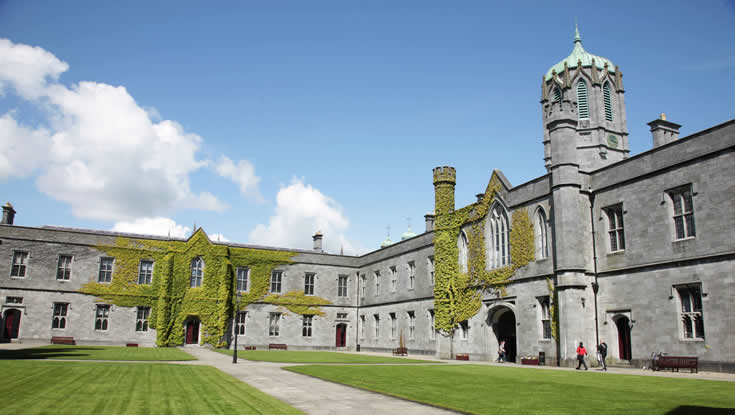 NUI Galway has welcomed the appointment of four new adjunct professors in its School of Law.
Mr Justice Peter Charleton of the Supreme Court has been appointed adjunct professor in conjunction with the School's undergraduate course Law (BCL) Criminology and Criminal Justice.
Professor Brendan Edgeworth, a professor at University of New South Wales Law School and a distinguished property and housing law expert, has been appointed as adjunct professor in connection with the School's Centre for Housing Law, Rights and Policy Research.
Professor Dr Guénaël Mettraux, judge of the Kosovo Specialist Chambers and member of the EU's Human Rights Review Panel, has been appointed adjunct professor of international criminal justice and international criminal law at the School's Irish Centre for Human Rights.
Dr Emily Logan, first chief commissioner of the Irish Human Rights and Equality Commission and Ireland's first Ombudsman for Children, has been appointed adjunct professor in human rights practice at the Irish Centre for Human Rights.
Mr Justice Charleton said: "I'm delighted to be invited to assist in teaching in NUI Galway, a centre of excellence in legal education and a pioneer in the study of human rights law and of criminology in Ireland."
Professor Siobhán Mullally, director of NUI Galway's Irish Centre for Human Rights, said: "Guénaël Mettraux is a leading expert and practicing international lawyer who has acted as Counsel before a variety of international criminal tribunals. His appointment and extensive international practice experience will contribute greatly to our LLM and PhD programmes in international criminal justice and humanitarian law.
"Emily Logan's appointment builds on our commitment to supporting skills and practice based learning for students on our international human rights law programmes. Students will have the opportunity to work with a leading human rights advocate, former Chair of the European Network of National Human Rights Institutions, Ireland's first chief commissioner of the Irish Human Rights and Equality Commission and first Ombudsman for Children."