Number of English and Welsh solicitors applying to join Irish roll surges again
---

---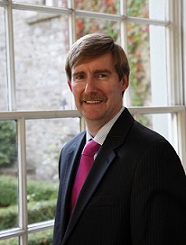 The number of English and Welsh solicitors applying to join the Irish roll of solicitors has "surged again" in 2018, according to new figures from the Law Society of Ireland.
A total of 601 solicitors from England and Wales joined the Irish roll in 2018, and 156 more applications are currently being processed.
The figure is up from the 547 who joined the Irish roll in 2017, but down on the peak of 806 in 2016.
Writing in the December 2018 edition of the Gazette, Ken Murphy, director-general of the Law Society, said there "seems no end in sight to the all-pervasive uncertainty" of Brexit.
The Gazette has published a table listing the largest "Brexit transfer" firms, as well as a list of the firms that have taken the additional step of taking out Irish practising certificates for the current calendar year.
However, Mr Murphy said: "Only two of the 20 largest firms on the 2018 list have established offices in this jurisdiction following the Brexit vote, namely Pinsent Mason and, to date in fledgling form, the world's fourth biggest law firm, DLA Piper."