Observation post at Omagh Courthouse removed
---

---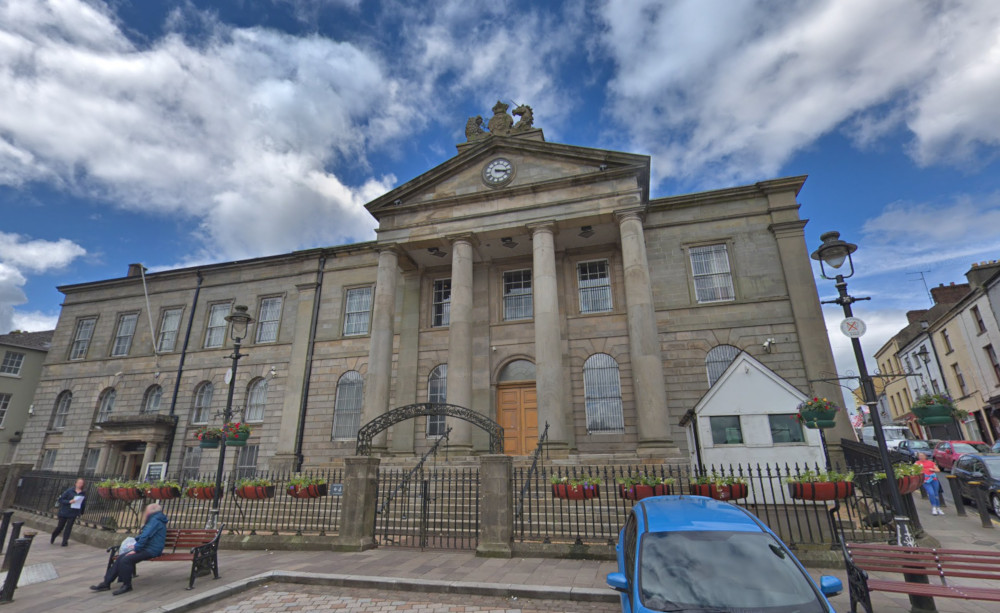 The observation post at Omagh Courthouse has been removed but there are no plans to do away with its controversial wire meshing and grills, Justice Minister Naomi Long has said.
There have been various calls in recent years for the courthouse to be "normalised" by removing Troubles-era security measures such as the observation post on the Georges Street side of the building.
In 2016, then Justice Minister Claire Sugden said there were no plans to make any changes to the observation post, wire meshing or grills.
However, the observation post was eventually removed by the Northern Ireland Courts and Tribunals Service (NICTS) in February, Ms Long said.
The service "has no plans to remove the wire meshing and grills", she added.