Pandemic has highlighted 'unsuitability and unsustainability' of Direct Provision accommodation
---

---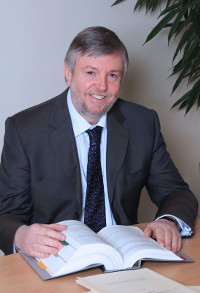 The coronavirus pandemic has highlighted how "unsuitable and unsustainable" accommodation for asylum seekers in Ireland is, the Ombudsman has said.
In his annual commentary on the Direct Provision system, Ombudsman Peter Tyndall repeated concerns over the suitability of accommodation, with three or more unrelated people often forced to live together for a significant period of time.
In response to COVID-19, the Department of Justice has said it has taken measures to ensure no more than three single people are sharing a room, and will continue this policy after the pandemic is over.
The number of people in the direct provision system increased by 30 per cent during 2018 and by a further 16 per cent by early 2020, while the number of complaints made to the Ombudsman has increased by 10.5 per cent from 152 in 2018 to 168 in 2019.
Complaints concerned the length of time in emergency accommodation, transfers to other accommodation, access to schools for children, food facilities, and access to GP services and medical cards.
The most significant change in 2019 was the increase in the number of applicants for international protection temporarily living in emergency accommodation in hotels, guesthouses, and bed and breakfast accommodation. At the start of 2020, there were 1,524 people in 37 different locations across the country.
Mr Tyndall said: "Current Direct Provision accommodation is not appropriate for anything other than short-term stay. Emergency accommodation is even more inappropriate.
"It is unacceptable that people who have sought refuge here can find themselves in accommodation that is entirely unsuitable for a prolonged period – up to 16 months and longer in some cases."
The Ombudsman commended the work of the International Protection Accommodation Service (IPAS) and other agencies in responding to threats from COVID-19, including moving over 300 people out of emergency accommodation.
However, it was the physical constraints of current accommodation centres, and how applicants for international protection in the direct provision sector were being treated, which was of most concern to the Ombudsman.