Personal injury lawyers urge MLAs to maintain 'risk-free' discount rate
---

---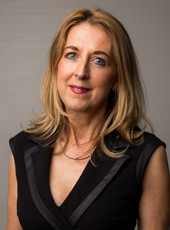 Plans to change the way damages are calculated in Northern Ireland could leave people with life-changing injuries under-compensated and relying on the state, personal injury lawyers have warned.
The Northern Ireland Assembly is now debating the Damages (Return on Investment) Bill, which follows a public consultation last year and will change how the personal injury discount rate is set.
The personal injury discount rate is a percentage applied to a lump-sum award for future financial loss, such as loss of earnings and cost of care, paid to a person who has suffered personal injuries.
The discount rate is applied to take account of the amount that would be expected to be earned from investing the lump sum. The award as adjusted is intended to put the claimant in the same financial position they would have been in had they not been injured, without under- or over-compensating them.
The bill aims to introduce a new statutory methodology for calculating the discount rate that will better reflect how a claimant would be advised to invest their award; to ensure that the rate is regularly reviewed, at least every five years; and to transfer responsibility for setting the rate from the Department of Justice to the Government Actuary.
It will require the Government Actuary to review the discount rate under the new legislation as soon as it comes into operation and to complete his review within 90 days.
Justice Minister Naomi Long has said changes to the discount rate will make it "fairer to all parties involved in personal injury litigation, whilst ensuring that claimants who have suffered serious personal injuries are fully compensated".
However, Oonagh McClure from the Association of Personal Injury Lawyers (APIL), which campaigns on behalf of injured people, said: "It is critical that the compensation is enough to cover the medical and social care, and financial needs, of catastrophically injured people for the rest of their lives.
"The plans to change the method of calculating compensation would force injured people to take risks when investing their compensation, to make it stretch to last a lifetime."
APIL is calling on MLAs to ensure that compensation continues to be calculated on the assumption of risk-free investments.
Ms McClure said: "Injured people are already expected to invest their lump sum compensation payments under the current method, but are assumed to be very risk averse 'or risk free' investors, which is how it should be.
"Injured people are not stockbrokers. Most will never work. They can't simply earn more money. Many are terrified that their compensation will run out. Imagine being pushed into a situation where you might lose the only money you will ever have.
"Compensation must be calculated on the assumption of risk-free investments. This is an issue of need: the actual needs of people who have been injured through no fault of their own must be met in a fair and just 21st century society."