Personal injury solicitors Una O'Neill and Gerard Nugent celebrate appeal wins
---

---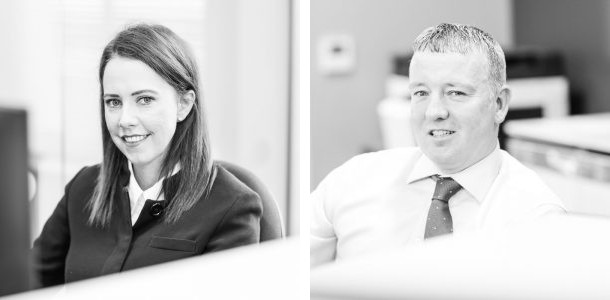 Personal injury solicitors Una O'Neill and Gerard Nugent have celebrated three successful appeals which led to higher pay-outs for their clients.
The pair, who practice at Northern Ireland-based JMK Solicitors, advised their clients, including the representatives of two children, that the sum awarded by the judge who originally heard their case did not reflect the severity of the injuries suffered by them.
Following appeals, which were assisted by colleague Sinead Toal, the total compensation awarded was nearly twice the sum initially awarded.
Olivia Meehan, legal services director at JMK Solicitors, said: "JMK Solicitors are committed to achieving the best possible outcome in our cases and we were so pleased with the excellent successful results for our clients who trusted our advice to present an appeal.
"This was at no financial risk to them as we had secured legal expenses insurance that would have protected them in the unlikely event that they had failed to increase the first court award."