Peter Coll QC to be approached to lead Bobby Storey cremation investigation
---

---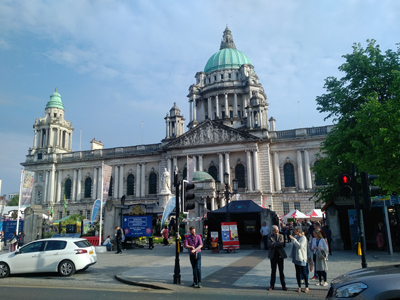 Barrister Peter Coll QC will reportedly be approached to lead an investigation into Belfast City Council's handling of the controversial cremation of Bobby Storey.
The council has faced criticism over the decision to allow up to 30 mourners into Roselawn Cemetery for the veteran republican's cremation in early July.
A meeting of party leaders on the council, except those of Sinn Féin and People Before Profit who voluntarily withdrew, agreed to approach Mr Coll to lead the investigation, the Belfast Telegraph reports.
A spokesperson for Belfast City Council told the newspaper: "Following confirmation from elected members on who they wish to appoint to carry out the investigation, council is in the process of engaging the relevant party."