Philip Lee consultant Chris Collenette elected chair of Ireland Canada Business Association
---

---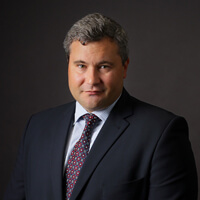 Philip Lee consultant Chris Collenette has been elected chairperson of the Ireland Canada Business Association (ICBA).
Mr Collenette, who is a consultant for the Dublin-based law firm's corporate department and responsible for its Canada desk, was previously the ICBA's vice-chair.
The ICBA, founded in 1978, is the leading business association that has the mandate of promoting and developing trade and industrial links between Ireland and Canada.
In his first message as ICBA chair, Mr Collenette said: "With modern economies, a liberalised trade approach, and progressive values, both Ireland and Canada are indeed two 'signpost' countries for the future. The ICBA will continue to work hard to foster this relationship on behalf of our members."