Photographs by local students exhibited by Walkers after annual competition
---

---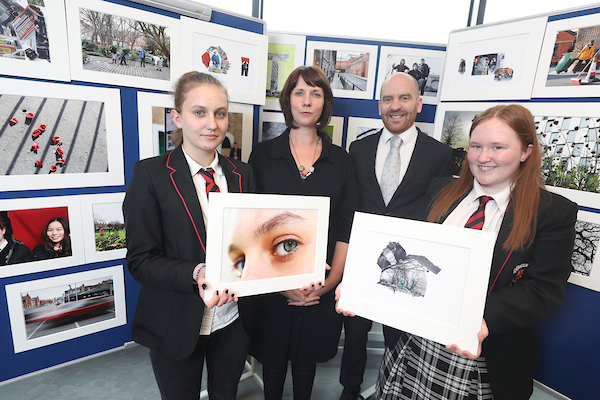 Photographs by transition year students at CBS Westland Row have been exhibited by global law firm Walkers after running a photography competition for a second year.
Walkers staff, family members, and students from local schools in the Dublin Docklands were eligible to enter the "Walkers Stories from the Docklands" photography competition.
CBS Westland Row student Yung Kien Chong and Rutland NS student Julia Kolasa were among the winners, as well as Walkers tax associate Niamh Pender.
The winners' photographs are now being exhibited in the Walkers office in Dublin's International Financial Services Centre (IFSC).
The project builds on the Walkers Photographer-in-Residence programme, which is now in its second year and has seen Irish photographer Kate Nolan organise photography workshops for local students.
Garry Ferguson, managing partner at Walkers, said: "The photography competition itself is just one component of the Photographer-in-Residence programme which involves our staff, the students of CBS Westland Row and visual artist Kate Nolan in a manner which we believe reflects the 'Walkers Way' of working collaboratively in the community.
"Introducing art through the medium of photography into the Walkers workplace has had many benefits, including the promotion of enhanced communications between our people and those living and being educated in this community and the creation of a shared Docklands vision on the themes which have been the focus of this competition, namely community, neighbourhood, work and play."
Andrew Hetherington, chief executive at Business to Arts, added: "As we build on our partnership with Walkers and the Docklands Arts Fund, we are very happy to see the collaboration between Kate Nolan, the students of CBS Westland Row and Walkers staff continue to evolve.
"This programme has enabled participants involved to develop their photographic and creative skills while documenting life within the Docklands area. Taking the beautiful backdrop of Dublin Docklands as inspiration, we were delighted with the response to the Walkers photography competition from both staff and students in the local area."