Pinsent Masons recognised as a top global employer by LGBT charity Stonewall
---

---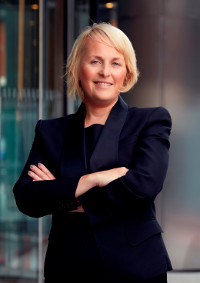 International law firm Pinsent Masons has been recognised as one of the best multinational employers for LGBT+ staff in Stonewall's 2019 Top Global Employers index.
The firm is one of 14 organisations to be named in the list that highlights multinational businesses for the progress they have made in LGBT+ equality within the workplace.
The global acknowledgement follows the firm's no. 1 ranking in Stonewall's UK index earlier this year, when Pinsent Masons was named most inclusive employer in its Top 100 Employers list.
Pinsent Masons has been actively involved in championing LGBT+ equality on a global level, signing up to the UN Global Principles on LGBT+ Equality, and showing its support of the principles on International Transgender Day of Visibility.
In Dublin, Pinsent Masons has been playing an active part in driving discussion, recently hosting a panel debate on how diversity and inclusion is a key to unlocking talent. The firm has also worked in conjunction with trusted community partner organisations including Pride in Diversity in Australia and REDI in Spain to help improve equality.
Pinsent Masons has 25 offices across 11 countries, including the UAE and Qatar, where LGBT rights are severely restricted in law.
Richard Foley, senior partner at Pinsent Masons, said: "It's important that we are both respectful of local law and culture, whilst still upholding Pinsent Masons' values and promoting progress and inclusion within all of our offices. We have learned to be bolder and to respectfully ask questions about what is and isn't acceptable rather than assuming that the laws in a certain country mean we can't do anything at all.
"We hope that our inclusion on the Global Employer index and our experience in creating inclusive workplaces is something we can use positively and respectfully in every country in which we work, so that we can try to seek out opportunities to contribute to the conversation on inclusion."
Gayle Bowen, partner and head of Pinsent Masons' Dublin office, said: "We are a global law firm with diverse staff. In our experience, people mostly work best when they can operate in an open and transparent environment where they can simply be themselves. Being recognised as an employer that supports all its staff in this way is a huge achievement for us and one that we are exceptionally proud of. Competition for legal talent in Dublin is very keen, but global accreditations at this level help us stand out in the market both for LGBT+ people and others who want to work somewhere where everyone is valued."
Ruth Hunt, chief executive at Stonewall, said: "Pinsent Masons has demonstrated a real commitment to ensuring that all their lesbian, gay, bi and trans staff and stakeholders feel included at work and we're delighted to name the firm as one of our Top Global Employers for 2019. All 14 businesses truly are at the forefront of driving global LGBT inclusion in the workplace, which is such a crucial step in getting us closer to LGBT equality.
"There is so much left to do to ensure that lesbian, gay, bi and trans employees feel able to be themselves at work, no matter where they are. We're proud to work with Pinsent Masons, who operate in some extremely difficult contexts, to create workplaces that are inclusive and supportive of LGBT people and equality."