Plans to regulate childminders put out to public consultation
---

---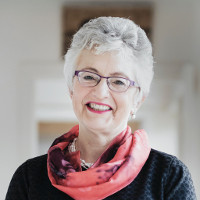 Plans to require childminders to register with Tusla, the Child and Family Agency, have gone out to public consultation.
Children's Minister Dr Katherine Zappone yesterday launched the Draft Childminding Action Plan, which sets out proposals for improving access to high quality and affordable early learning and care and school-age childcare through childminding.
The draft proposals are based in the findings of the working group on reforms and supports for the childminding sector, which reported to Dr Zappone last March.
Under the Child Care Act 1991, most childminders are currently exempt from a requirement to register with Tusla. Only childminders who care for four or more children of pre-school age or seven or more children of any age, other than their own children, have to register.
The draft action plan proposes that all paid, non-relative childminders who work in their own homes will need to register with Tusla.
A key benefit of bringing childminding into the scope of regulation, according to the Government, is that it will allow parents who use childminders to access subsidies under the National Childcare Scheme, which requires the use of Tusla-registered service providers.
Dr Zappone said: "Childminding is of huge importance to children, to parents, to our economy, and to our society. However, it has not received the support it deserves in our public funding or our system of regulation.
"This Draft Action Plan aims to address this. It recognises the valuable work that childminders do and aims to ensure they can access the supports they need. The Draft Action Plan sets out positive reform proposals to bring childminding into the mainstream of support, funding and regulation."