Police Federation to launch judicial review over suspension of officer
---

---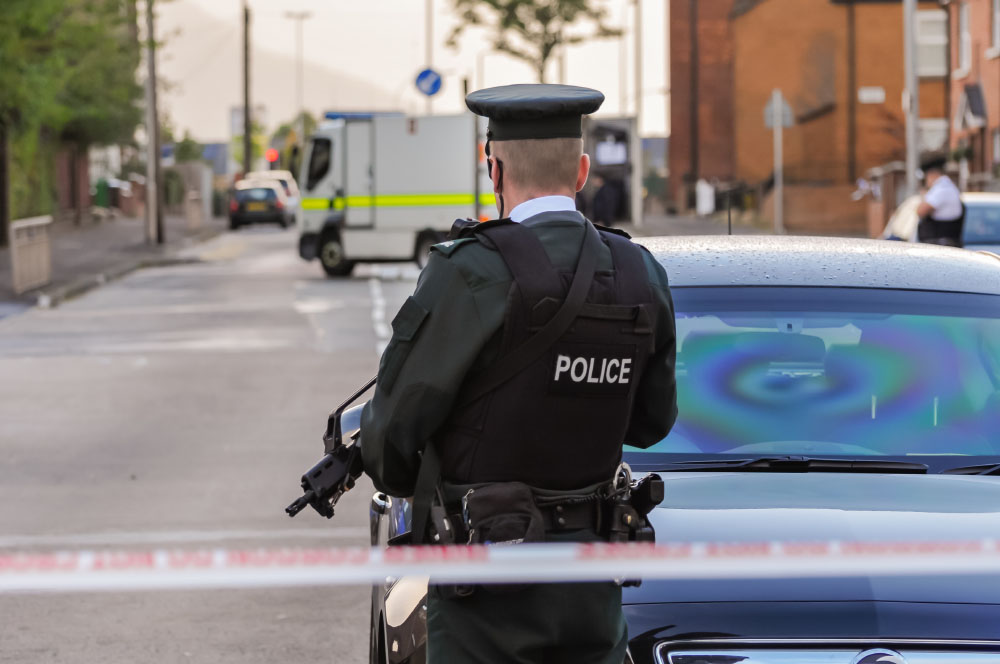 The Police Federation for Northern Ireland has said it will launch judicial review proceedings over the suspension of a PSNI officer involved in an arrest at a memorial marking the 29th anniversary of a mass shooting.
An officer was suspended from duty and another was repositioned after Mark Sykes, one of the survivors of the deadly 1992 shooting at the Sean Graham bookmakers on Ormeau Road, Belfast, was arrested last month.
Mr Sykes, other survivors and relatives of the five victims had gathered outside the bookmakers to lay flowers and call for the publication of a delayed report into the shooting, according to reports.
Mark Lindsay, chair of the Police Federation, told the Belfast Telegraph: "Following due process, the PSNI reviewed what happened and the decision was made not to remove the suspension or the repositioning of a second officer.
"We are now left with no option but to submit judicial review pre-action protocol letters to the Chief Constable this week. We contend it does not follow established process and we feel we have no alternative but to launch judicial review proceedings."
A spokesperson for the PSNI said: "We have not yet received the pre-action protocol papers. Once received, we will examine the contents and respond to the pre-action protocol in due course."