Policing Authority has proved 'effective' in first five years
---

---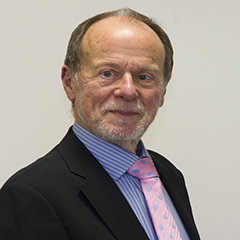 The Policing Authority established itself as an effective oversight body in its first five years of operation, an internal review has concluded.
The watchdog yesterday published a review of the general performance of its functions, as required by section 62O(4) of the Garda Síochána Act 2005 as amended.
The government is currently working on a new Policing and Community Safety Bill which will eventually provide for a new Policing and Community Safety Authority, replacing both the existing Policing Authority and Garda Síochána Inspectorate.
Bob Collins, chair of the Policing Authority, said: "This review identifies those areas where significant achievement can be reported, and also recognises some of the challenges that face the Authority in the years ahead.
"One of the striking outcomes of the review is that it has been established beyond question that independent oversight of policing is now integral to our public life, that the value of an external voice that explores, engages, encourages and evaluates the purpose and practice of our policing service is clear beyond doubt."
Justice Minister Helen McEntee said: "This report is a welcome and timely perspective on the contribution of the Policing Authority since its inception five years ago."
She added: "The review recognises that the Authority's successes are to a very large extent also successes of An Garda Síochána, and I look forward to this process of engagement and improvement continuing to build a policing service which will keep this country's citizens safe under the new legislation."