Princess Anne meets staff on tour of new Maghaberry facility
---

---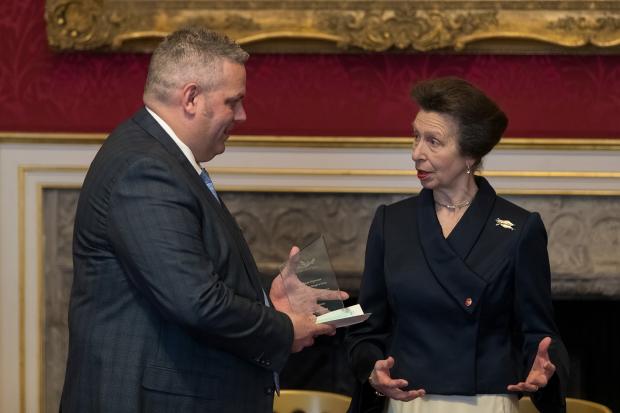 Staff at HMP Maghaberry discussed their work with Princess Anne yesterday as the royal visited the prison in her role as patron of the Butler Trust.
The Butler Trust is a national organisation which promotes and recognises excellence within correctional settings throughout the UK including in prisons, probation services, youth offending teams and charities which support prisoners.
Accompanied by Ronnie Armour, director-general of the NI Prison Service, and Maghaberry Governor David Kennedy, Princess Anne toured the prison's recently-opened Davis House facility.
The £54 million building, which opened in October 2019, incorporates 372 cells with 24 observation cells, eight listener cells and eight universal access cells, as well as a 12-bed "safer cell unit" for vulnerable prisoners.
During her tour, Princess Anne spoke to staff about their experiences working at the prison and how they support people to change.
Mr Armour said: "It's a great privilege to welcome Her Royal Highness to Maghaberry and to have the opportunity to highlight how we are putting rehabilitation at the centre of everything we do and in particular how we support those who are vulnerable and have specific needs.
"It is fitting that Princess Anne visited Davis House which is the largest capital build undertaken by the Prison Service in over 30 years. This investment demonstrates our commitment to build a safer community by supporting and challenging the people in our care to change.
"Maghaberry has been recognised in recent inspection reports as delivering some of the best outcomes for the men in our care, which has also been acknowledged by The Butler Trust. I want to thank the Trust for all they have done to make today's visit possible. Finally I want to pay tribute to all our staff who have received commendations and awards from the Trust. They are a credit to Prisons and epitomise all that is good in public service in Northern Ireland."