Professor Phil Scraton calls for QUB apology over gay aversion therapy
---

---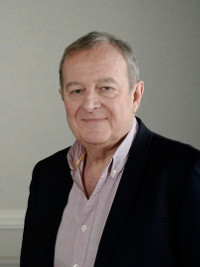 A senior legal academic has called on Queen's University Belfast to make a "full public apology" over its historical involvement in electrical aversion therapy for gay men.
Professor Phil Scraton, emeritus professor in QUB School of Law, said the university's response to revelations over its involvement in the practice in the late 1960s and early 1970s was "insufficient".
A former student told a BBC News NI investigation last month that the university's Department of Mental Health had shown him pictures of naked men and given him electric shocks if he was aroused.
The practice was never mainstream in the UK and especially rare by the time it was used at QUB.
Professor Scraton said: "Rejected by schools, churches, medical services and, often, their families as having a pathological disorder, [homosexuals in the 1960s and 1970s] suffered considerable personal duress.
"In this hostile climate it was understandable that they accepted the offer of 'corrective treatment' from psychologists and psychiatrists whose research appears to have been founded on beliefs and ideology rather than science.
"In this context Queen's, among other universities, administered electric shocks as one form, among others, of experimental corrective intervention.
"Given that some participants are still alive it is appropriate that they hear a public apology alongside disclosure of the methods used and their justification at the time."