Professor Siobhán Mullally appointed as UN special rapporteur on human trafficking
---

---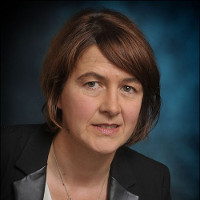 Human rights expert Professor Siobhán Mullally has been appointed as the UN special rapporteur on trafficking in persons, especially women and children.
A leading academic on human rights law, Professor Mullally is currently the director of the Irish Centre for Human Rights (ICHR) at NUI Galway.
She previously spent a number of years on the Council of Europe's Group of Experts on Action Against Trafficking in Human Beings (GRETA), latterly as its president.
Professor Mullally was also a commissioner of the Irish Human Rights and Equality Commission (IHREC) from 2014 to 2019 and has served as a member of the Permanent Court of Arbitration in The Hague.
Writing on Twitter, she said: "It's a great honour to be appointed today as special rapporteur on trafficking in persons. I look forward to working on this critically important human rights mandate and continuing the excellent work of M. G. Giammarinaro, Joy Ngozi Ezeilo and Sigma Huda."