PSNI struggling with massive amount of disclosure in legacy cases
---

---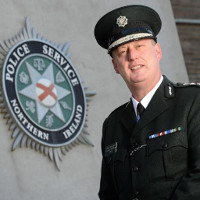 The PSNI is struggling to deal with "mountains of material" relating to legacy cases, Chief Constable George Hamilton has said.
Mr Hamilton made the remarks while participating in a panel discussion at Féile an Phobail yesterday, the Belfast Telegraph reports.
He said: "We have a massive vault of disclosure that is creating problems, bad feelings and anger and frustration through the current processes. We reckon there are about 45 million pieces of paper.
"There are three legacy IT systems that don't talk to each other, which are not entirely searchable, that the knowledge of even how to use them is disappearing as people leave the organisation.
"We are sitting on mountains of materials, all of which we need to go through."
The PSNI chief said he was supportive of the proposed Independent Commission for Information Retrieval (ICIR), but it "needs to be properly resourced".
He added: "We are sitting on material, we are not going to shred it, we are going to keep it, we are going to act in good faith, but it is a monster."
Mr Hamilton also said the PSNI sometimes appealed court judgments because it "simply doesn't have the financial or the human resources to deal with some of these judgments as they currently stand".
He added that the judgments are sometimes "contradictory and unworkable".