Report calls for law change to allow Northern Ireland people to choose citizenship
---

---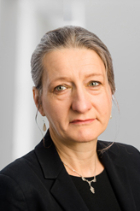 British citizenship laws should be rewritten to allow people born in Northern Ireland to choose whether to be treated as a British citizen or as an Irish citizen, a new report has recommended.
London barrister Alison Harvey of No5 Chambers produced the legal analysis for the Irish Human Rights and Equality Commission (IHREC) and the Northern Ireland Human Rights Commission (NIHRC).
Her report, published yesterday, recommends that the UK should not be able to "make an assumption as to the British citizenship of a person born in Northern Ireland without that person having had an opportunity to assert their right not to be identified as a British citizen".
Ms Harvey suggests this would address the concerns expressed by the Upper Tribunal last October in the high-profile DeSouza case that "the founding principle cannot be one of consent, within the mind of the individual, so that nationality status becomes unknown and unknowable and statelessness a real possibility".
She added: "On the proposed approach a person always has a nationality, and must express it for it to have effect in the world. But the State is limited as to the assumptions it can make, and act upon, about which that nationality is. This protects the person until such time as they exercise their birthright."
Writing on Twitter, Emma DeSouza said Ms Harvey's proposals "remedy the core issue of our case" and would bring the law in line with the Good Friday Agreement.
However, she added: "What's missing, in my view, is the political appetite to remedy this implementation gap. The law, as it stands, is out of step with the birthright provisions of the GFA."