Reported sexual offences up by nine per cent
---

---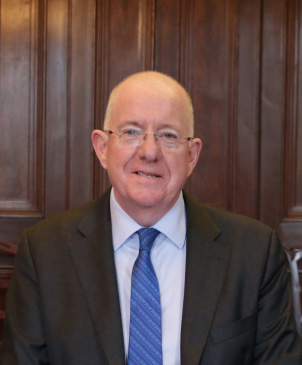 More than 3,200 sexual offences were reported to gardaí in the year to June, representing a 9.2 per cent increase on the previous year.
Commenting on the figures, included in the latest CSO crime statistics, Justice Minister Charlie Flanagan said he welcomed the fact that "more victims are coming forward".
The increase continues a four-year trend, with reported incidents having risen by nearly 55 per cent from 2,086 incidents in Q1 2015 to 3,321 incidents in the year to Q1 2019.
Mr Flanagan said: "The laws surrounding sexual offences have been significantly strengthened in recent years and An Garda Síochána is continuously improving its specialist services to respond to the needs of victims.
"Ten Divisional Protective Service Units have already been established and similar units are being rolled out nationwide, with specially trained officers responsible for engagement with and interviewing of victims. These Units will support the delivery of a consistent, professional and sensitive approach to the investigation of sexual crime."
He added: "It is also incumbent on all of society to continue to examine behaviour and attitudes in relation to sexual crime.
"I launched 'No Excuses', a three-year national awareness raising campaign on sexual harassment and sexual violence in May of this year, with the aim of increasing awareness of sexual violence and to bring about changes in societal attitudes.
"Ultimately we all have to work together, and with An Garda Síochána, to decrease and prevent these heinous offences."