Retrospective protections for private renters 'would be open to judicial review'
---

---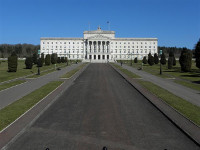 Legislation to provide private renters with additional protections during the coronavirus pandemic will not be retrospective to avoid any possible legal challenge, ministers have said.
The Private Tenancies (Coronavirus Modifications) Bill 2020, which yesterday cleared the second stage in the Northern Ireland Assembly, will temporarily extend the notice to quit period for landlords to 12 weeks for all tenancies for the duration of the "emergency period".
This will be implemented by way of a temporary modification to article 14 of the Private Tenancies (NI) Order 2006, which prescribes the length of notice to quit period by reference to the duration of the tenancy.
Communities Minister Deirdre Hargey yesterday told MLAs that the legislation "will mean that no renter in private accommodation will be forced out of their home during this difficult time".
However, concerns have been raised about the lack of retrospective application of the bill, as well as the potential for a sharp increase in evictions after the 12-week period.
Foyle MLA Mark Durkan said he knew of landlords who have rushed to issue notices to quit in advance of the bill becoming law.
However, Ms Hargey said retrospective legislation "would definitely be open to judicial review" and the legal issues could cause "undue delay" to measures designed to protect renters in the immediate term.
She said: "When we have looked at other jurisdictions and devolved institutions, we have seen that they have moved in the same vein to look at the legislation from the point at which it reaches royal assent."
Paula Bradley, chair of the communities committee, warned that the legislation only "postpones evictions", leading to "the potential for an increased number of evictions to take place in the next year, as the crisis subsides".
However, she added: "The committee was advised that the Department is continuing discussions with the Courts and Tribunals Service on the issue so that there is not a default to landlords seeking court orders to evict tenants, thus increasing the number of homeless in Northern Ireland."