Richard Grogan: Miscarriages and employment – a problem not being addressed
---

---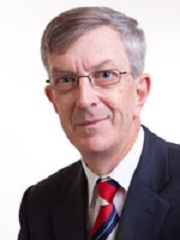 Employment law solicitor Richard Grogan of Richard Grogan & Associates looks at how workplaces can best accommodate women who have miscarried.
In the Irish Independent recently, Eilish O'Regan wrote an article where Lisa Finnegan spoke to her about enduring the sadness of two miscarriages in silence, not daring to tell her colleagues or managers about her pain and loss.
This is quite shocking in this day and age that any woman would feel that way.
I posted the article on LinkedIn at the time, and pointed out that that this is a challenge for employers. It is a particular challenge in the legal profession. In the legal profession we are totally ill-equipped to deal with the issue of a miscarriage, particularly for litigators.
With half of solicitors being female, this is an issue for both the solicitors' profession and the barristers' profession. For those involved in litigation, especially the courts have not looked at this as an issue.
If you take a case before the Labour Court in employment law, to get an adjournment a letter has to be sent to the other side setting out the grounds and their consent requested. In reality, no woman should have to notify the other side of such a situation for seeking an urgent adjournment. In the courts, an application has to be made for an adjournment in open court.
To be fair, neither would require the details furnished, but the fact of having to apply is the issue. The legal profession, in conjunction with the courts and tribunals, need a protocol for cases to be automatically adjourned in such cases.
In the past, the collegiality of the profession was such that a solicitor phoned to say they had a personal issue or a phone call was made on their behalf stating this. It was never questioned what that was. Consent automatically issued from the colleague contacted. We do need collegiality or a protocol or better still both to deal with this matter.
This issue will clearly affect not only those in the legal profession but in other professions also. We do need to have a proper discussion on how we take account of various issues which effect both men and women in the workplace. This is one of those issues which need to be addressed in a constructive and sensitive way.
We do need women in workplaces to know that if such an issue is raised that it will be treated with sympathy and respect and understanding. The idea that any woman would need to feel that she had to suffer in silence and not tell anybody, and to feel that isolated in a workplace, is a sad indictment. Unfortunately, the reality is that many women are in that position. In our firm, we would regard it as a failure and an indictment on us if anybody working for us felt that they could not tell us or if they believed that they would not get the appropriate sympathy, respect and understanding.
We do need a change in attitude. That sea change has to be led to a certain extent by men but it does mean that men need to be educated about these issues. We as men need to be aware of what they are and we must be open to deal with them in a caring and supportive way.
Not everything about employment law is about the law. Employment law is there to help create a fair working environment. Employment lawyers, in the work that they do for employers in putting in place handbooks and contracts, are not only there to protect the employer but also to assist employers in creating the type of working environment that employer wants to have.
Employers who create a positive working environment, designed to support and respect everybody in the firm or company, are more likely to attract and retain the best people. A firm or company which is supportive of men and women equally but takes account of the differences between men and women is the way forward to creating a good working environment which leads to a successful firm or company.
On a personal level, the idea that anyone in a workplace would fear raising any medical issue or personal issue for fear of not being supported runs counter to the ethos I was raised with and which all right thinking people would also have.