Richard Grogan on employment law: Time limits to lodge an appeal to the Labour Court
---

---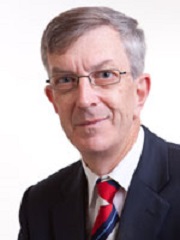 Employment law solicitor Richard Grogan of Richard Grogan & Associates briefly recaps a recent decision of the Labour Court on time limits.
In the case TUD1813, being a case of Pat the Baker and Conor Brennan, the issue related to the submission of an appeal which was submitted out of time.
The court set out the provisions of section 44 of the Workplace Relations Act 2015, but also looked at the provisions of section 18(h) of the Interpretation Act 2005 for the purposes of calculating the 42-day period.
This case confirms that the time limit to lodge is not 42 days from the date of the decision, but effectively 42 days including the date of the decision.
The court in this case quoted the case of Galway and Roscommon ETB v. Josephine Kennedy UDD1624, where the Labour Court stated:
"The Court cannot accept that a miscalculation of the due date amounts to 'exceptional circumstances' as defined by Section 44(4) of the Workplace Relations Act 2015."
The court went on to state that:
"While ignorance on the part of an employee of his or her statutory rights may explain a delay in submitting his or her appeal under the act it cannot excuse a delay"
The court therefore held that they have no jurisdiction to hear the appeal.
Richard Grogan is the principal solicitor at Richard Grogan & Associates Solicitors. You can subscribe to the firm's monthly newsletter at grogansolicitors.ie.