Róisín Fitzpatrick appointed tax and legal partner at Deloitte
---

---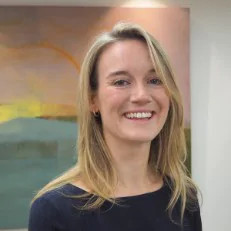 Solicitor Róisín Fitzpatrick has been appointed as a tax and legal partner at Deloitte Ireland.
A corporate immigration specialist, she is the professional services firm's immigration leader for Ireland, representing a large selection of global firms, including many Fortune 500 companies as well as smaller businesses and private clients.
Ms Fitzpatrick is qualified as a solicitor in England and Wales as well as Ireland and previously worked on corporate immigration in London against the backdrop of the Brexit vote.
She has been promoted to partner at Deloitte at the same time as five non-legal colleagues and the appointment of a new managing director in consulting.
Harry Goddard, CEO of Deloitte Ireland, said: "I am delighted to celebrate our partner and managing director appointments. The capabilities, leadership and expertise of these individuals have shaped the success of their teams, our business and our clients.
"2020 introduced previously unimagined challenges for businesses across Ireland and internationally. As companies look to adapt and thrive post-pandemic and post-Brexit, I'm confident that our newly-appointed leaders will provide trusted support to help our clients navigate the ongoing challenges, as well as capitalise on opportunities to grow and succeed in 2021 and beyond."