Sacking of Northern Ireland Secretary 'really poor decision'
---

---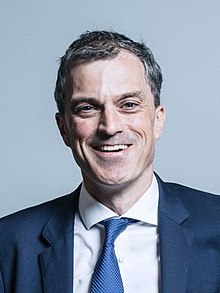 The sacking of Northern Ireland Secretary Julian Smith shortly after the restoration of devolution is a "really poor decision", Justice Minister Naomi Long has said.
Mr Smith was among a number of high-profile politicians removed from their posts in Prime Minister Boris Johnson's cabinet reshuffle this morning.
He had served just 204 days in the role and oversaw the final stage in the talks to restore a power-sharing Northern Ireland Executive late last year.
Responding to the news on Twitter, Ms Long said: "Hugely disappointed to see a truly engaged Secretary of State for Northern Ireland removed from office at a time when continuity is needed around a still fragile political agreement.
"Both Julian Smith and Simon Coveney will be hugely missed. We may not always have agreed, but their commitment was undeniable.
"Julian Smith was - by some margin - the best Secretary of State we have had for a considerable time. He earned the respect of the public and politicians in a role where being equally loathed was often the highest measure of success expected."
She concluded: "Really poor decision by Boris Johnson."
Another high-profile casualty this morning was Geoffrey Cox, the Attorney General for England and Wales known as 'Tory Gandalf' because of his deep voice, who has been returned to the backbenches because he is not a "team player".
In the wake of the Brexit litigation at the Supreme Court last year, Mr Cox made the suggestion in the House of Commons that "there may very well need to be parliamentary scrutiny of judicial appointments in some manner", drawing swift criticism from distinguished former judges.
It has now been reported he could be given the job of leading Mr Johnson's 'revenge' against judges in the form of measures to curb judicial review.
The Lord Chancellor, Robert Buckland QC MP, said last month that the judiciary needed protection after a series of cases saw political decision-making "contracted out" to judges whose independence ought to be preserved.
Mr Johnson said at the time that judicial review was being used to "conduct politics by another means".