Scotland: Refurbished plaques commemorate 'snail in a bottle case'
---

---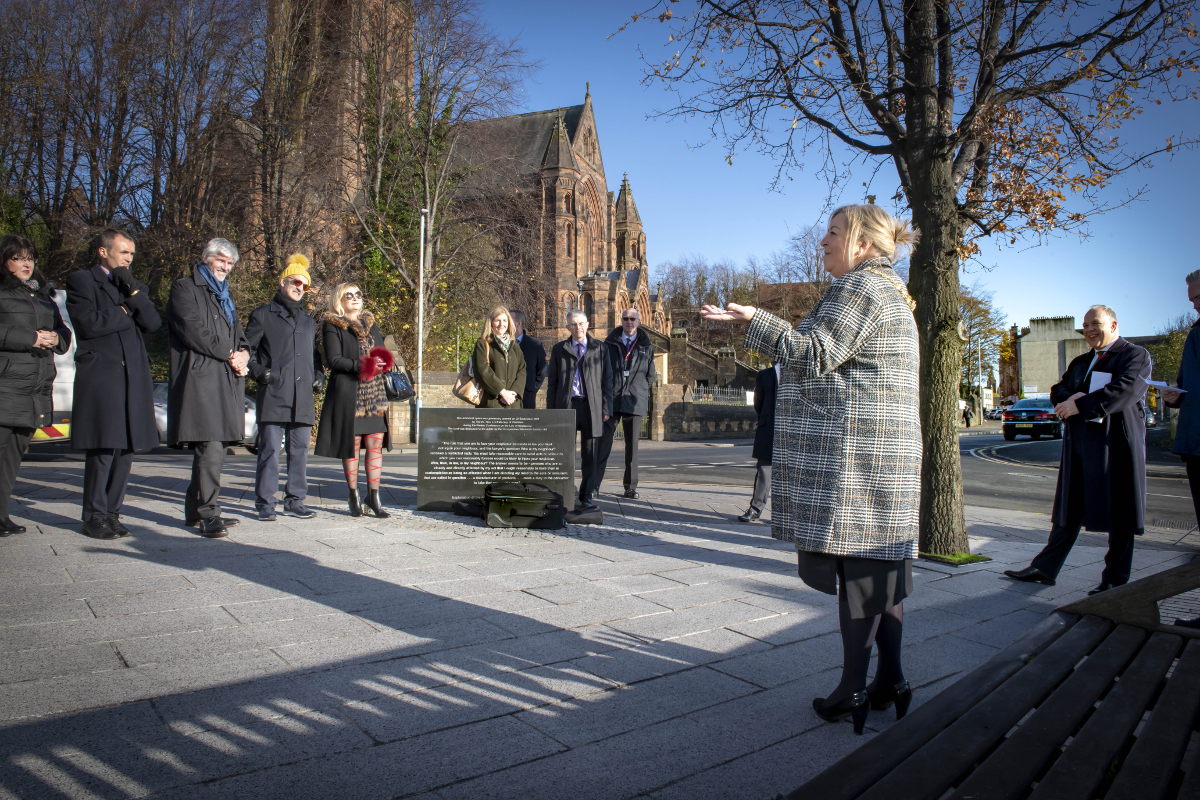 Two commemorative plaques highlighting the importance of the 'snail in a bottle case', which laid the foundations of the modern law of negligence throughout the common law world, have been refurbished and unveiled as part of the Law Society of Scotland's 70th anniversary celebrations.
The world-famous 1932 case Donoghue v Stevenson resulted from Paisley woman Mrs May Donoghue falling ill after consuming ginger beer from a bottle which contained the remnants of a dead snail. Whilst she had bought and consumed the drink in a local café, she successfully sued the manufacturer of the ginger beer, with the House of Lords ultimately ruling that the manufacturer owed her a duty of care not to cause the consumer any harm.
The plaques were originally inaugurated in 1990 to commemorate the Paisley Conference on the Law of Negligence, which was inspired by Canadian judge Mr Justice Martin Taylor, who encouraged the event to be held in Paisley Town Hall. The plaques had recently fallen into a state of disrepair.
John Mulholland, president of the Law Society, said: "It's a privilege to be here today to unveil the newly refurbished plaques. This landmark case transformed consumer rights not just in Scotland and the UK, but all over the world.
"Mrs Donoghue's monumental victory almost 90 years ago established that a manufacturer of a product owed the consumer a duty of care, putting the onus on them to ensure their product would cause no harm to consumers. As part of our own 70th anniversary celebrations we wanted to restore the plaques to their former glory."