Scottish legal battle against Johnson's prorogation of Parliament to continue
---

---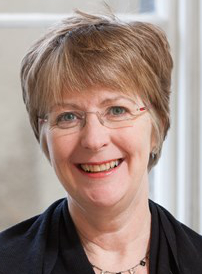 Lawyers for 78 parliamentarians who claim that Prime Minister Boris Johnson's plan to suspend parliament for five weeks in the run-up to his Brexit deadline was unlawful today said the court fight would continue.
After hearing arguments from both sides in the Outer House of the Court of Session in Edinburgh, Lord Doherty rejected the petitioners' arguments.
In his judgment, reported in full in our sister publication Scottish Legal News, Lord Doherty said: "I do not accept the submission that the prorogation contravenes the rule of law, and that the claim is justiciable because of that. In my opinion there has been no contravention of the rule of law."
Elaine Motion, executive chairman of legal firm Balfour and Manson, which represents the petitioners, said, however, that the issue was far from over.
"We have marked an appeal to today's ruling and we hope that will be heard in the Inner House of the Court of Session as soon as possible," she said.
"We always knew this would be the first step in a long, complex journey and we are pleased to have had the opportunity to make our arguments. We are ready to move forward to the next stage in the process."
Petitioner Ian Murray, Labour MP for Edinburgh South, said: "The fight against Boris Johnson's assault on democracy and his plan to crash the UK out of the EU goes on.
"There will be an appeal on this ruling, and there is another court case taking place in England.
"But the main battle is currently in Parliament, where the Prime Minister has lost his majority and does not have the support of the House for his dangerous plan to impose a no-deal Brexit on the country.
"We have wrested control of parliamentary business and will attempt to pass a law that makes a no deal Brexit illegal. We will also fight to secure a final say for the people of the UK on Brexit and we must campaign to remain in the EU."