Senator calls for clarity on Attorney General's role following blocked housing legislation
---

---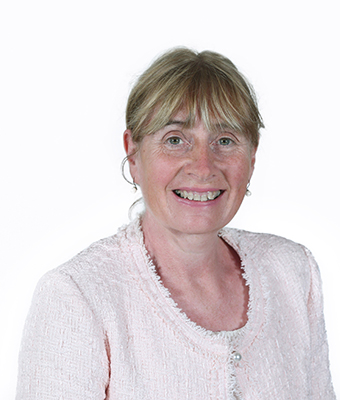 The role of the Attorney General should be clarified in light of research showing that at least a dozen housing bills were blocked due to an "extremely restrictive" interpretation of the Constitution, a senator has said.
Independent Senator Colette Kelleher today published research by the Oireachtas Library & Research Service which sets out instances in which property rights under the Constitution have been invoked in Oireachtas debates on housing legislation.
Senator Kelleher said: "This research shows definitively that the Government is using the Constitution as an excuse to avoid taking radical action to address the housing crisis. In the past three years alone, at least 12 bills intended to alleviate the crisis were blocked by the Government, citing constitutional concerns.
"If the Constitution is really such a major impediment to housing reform, it needs to be changed. The private property rights enshrined in Articles 40.3 and 43 are currently being interpreted by the Attorney General – and, thus, by Government – in an extremely restrictive way. Until this is addressed, there is little scope for us to introduce the type of far-reaching, bold and radical measures that are needed to properly address the housing crisis."
The vast majority of the bills detailed in the research report are from 2016 onwards, with the most recent one being the No Consent, No Sale Bill 2019, introduced by Pearse Doherty TD in January.
That bill was supported by legal rights group FLAC, whose senior policy analyst Paul Joyce told TDs that it would be "the job of the courts" to establish its constitutionality.
Senator Kelleher said: "A number of the bills discussed in this report were opposed by the Government, in whole or in part, on the basis of advice from the Attorney General. The Attorney General has an extremely wide remit and extensive influence on the development of legislation, but it has been observed by many commentators that their work in providing such advice is 'shrouded in secrecy'.
"The advice given to the Government by the Attorney General is almost never published, although the Government often alludes to it in opposing bills, as we have seen in this research. The reluctance to publish the Attorney General's advice makes it very difficult for opposing voices to probe and challenge its quality or accuracy. It also makes it difficult to gauge just how truly independent the role of Attorney General is.
"The latest figures show we have 10,000 people experiencing homelessness, including almost 4,000 children. We need to start a conversation – urgently – about whether our Constitution is fit for purpose to allow for the radical measures we need to end the housing crisis."